Personal Injury Attorneys in Hartford
Connecticut Injury Attorneys
Serious Attorneys for Serious Injuries
Get the experience and resources you need to maximize your recovery.
Aeton Law Partner's serious injury attorneys have more than 50 years of combined experience in personal injury, wrongful death, and medical malpractice cases. Our injury attorneys take pride in accepting those cases involving the most serious injuries.
We have settled or tried nearly every type of personal injury case, including products liability, negligence, and fire and explosion cases. We also represent victims of sexual abuse against the Catholic church, schools, daycares and individuals.
Fortunately, regardless of whether it is a wrongful death or complex injury case, or a motor vehicle accident or slip and fall, you pay no expenses or fees to us out of pocket. Connecticut laws allows personal injury attorneys to accept contingency fees in personal injury cases. We only collect a fee if we recover money for you.
And, we don't skimp on who we hire to help with your case. We have the resources to hire some of the best experts in America for our Connecticut injury cases. When you hire us, we show our commitment to your case by paying for all your expenses up front, including the significant fees for trial-tested experts. Simply put, we put our money where are experience is – if we don't recover for you, then you owe us nothing.
Allow us to put the experience of our team our resources, and our commitment to work for you.
STATUTE OF LIMITATIONS FOR CONNECTICUT INJURY CLAIMS
One of the more complicated concepts in Connecticut personal injury law are time limitations called statutes of limitations and statutes of repose. In other words, if you have been injured or a loved one has died as a result of negligence, like auto accidents or medical malpractice, how long do you have until you must file a lawsuit?
Generally, the statute of limitations is the amount of time an injured person in Connecticut must bring a lawsuit. It depends on a few factors, including the type of claim, and sometimes when the injured person discovered the injury.
There are also other limitation periods called statutes of repose and notice periods. Learn more about some of Connecticut's statutes of limitations, statutes of repose, and notice provisions that apply to injury claims.
Negligence Under Connecticut Law and Damages for Personal Injury
"Personal Injury" means any damage or medical injuries you have received as a result of someone else's negligence, carelessness, or recklessness. Negligence is defined under Connecticut's common law. It is a statewide law. In other words, a personal injury claim for negligence in New Haven involves the same law and rules for accident claims for negligence in Middletown or Hartford.
Connecticut law requires members of the public to act as a reasonably prudent person, and when one breaches this duty that person may be liable for any personal injuries or property damage that another person sustains as a result. If injuries were "foreseeable" from someone's unreasonable conduct, they may be held responsible for negligence. Negligence claims allow injured persons to seek fair, just, and reasonable damages. This includes damages for medical bills, lost wages, impairment of earning capacity, and pain and suffering. The law also allows recovery for permanent injuries or a change in the activities of daily living.
An accident can happen anywhere: a slip and fall at a grocery store, a motor vehicle accident on your local road, or while a pedestrian walks on a sidewalk. If you have been injured as a result of another's negligence, then you may seek the help of a personal injury attorney. A personal injury attorney can help you navigate the sometimes confusing world of insurance claims and help you get compensation for your injuries.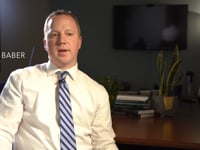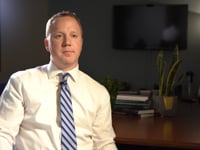 Every Case is Important
00:24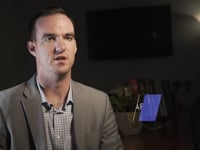 Contact an Attorney if You Have Been Injured
00:29
Spanish Speaking Injury Lawyers in CT
Do You Have to Accept an Offer of Money from an Insurance Company?
No. Oftentimes, a person who causes an injury (known as a tortfeasor) may have insurance to help cover payment for the damages. If you are involved in a motor vehicle accident, for example, the person who hit you will likely have motor vehicle liability insurance. In fact, Connecticut law requires motor vehicle owners to carry insurance. If this happens, the tortfeasor's insurance company may contact you and offer to settle your claim quickly.
Before you accept an offer from another insurance company, you may want to speak to a personal injury lawyer to ensure that you are being fully compensated for your injuries, lost wages, pain and suffering, and any other damages caused by the accident. A personal injury attorney can help you with that process and, if you are unable to settle, a personal injury attorney may be able to bring a lawsuit on your behalf to protect your rights.
You may be forced to file a lawsuit if you are unable to reach a settlement. In Connecticut, a lawsuit can be filed in several different judicial districts. For example, if you are in a motor vehicle accident and you live in Hartford and the Defendant (the person you are suing) lives in Middletown, you may bring your accident lawsuit in either the Judicial District of Hartford or the Judicial District of Middlesex.
If you live in Vernon and the Defendant lives in Cromwell, you may bring your personal injury lawsuit to the Judicial District of Tolland, the Judicial District of Hartford, or the Judicial District of Middlesex. In addition, there are some cases where your car accident happened in another state and you can still bring your lawsuit here in Connecticut. Your personal injury attorney can help to determine where to bring your personal injury lawsuit.
Learn more about different types of personal injury claims in Connecticut:
Wrongful Death Attorneys In Connecticut, claims against those that have caused a death are unlike any other type of personal injury case. These types of cases are unique and require a Connecticut personal injury attorney to have experience dealing with the complexity of  a "death case."
Motor vehicle accidents. After a motor vehicle accident, the police will investigate and typically find one party at fault. We have seen many circumstances where the police investigation is incomplete, unfair, or just wrong. We typically interview all the witnesses to an accident even if the police already have done so. What we find are many details left out and sometimes a completely different story.
Traumatic Brain Injuries Attorneys  Any trauma to the head can lead to a life altering, and sometimes permanent, brain injury. A person may experience head trauma due to involvement in a motor vehicle crash, an assault, a construction accident, an athletic injury, or a slip and fall on ice.
Defective Products Attorneys  People are injured or killed by defective products every day in the United States. When a consumer purchases an item, the expectation is that the product will be safe and fit for its intended use and safe for individuals and their families.
Dog bites. Under Connecticut's statutory law, dog owners are responsible for injuries caused by a dog bite. Does the dog bite statute only cover bites? The answer is no. The dog bite statute also covers situations where a dog caused injuries from knocking you down or jumping on you. We recently successfully settled a significant case under the dog bite statute even though there was no bite. Instead, a dog that was let off a leash knocked over an elderly woman, breaking her hip.
Fires and Explosions. We have years of experience handling injury and damage cases from fires and explosions. This includes working with and against many of the local and statewide experts in these cases. Read here for more about our fire, explosions, and gas leak practice.
Trucking and Commercial Vehicle Accident Attorneys Accidents involving commercial vehicles are typically devastating. A commercial vehicle is a vehicle with a gross weight rating over 10,000 pounds. This includes tractor trailer trucks, tanker trucks, dump trucks, tow trucks, and coach buses.
Pedestrian Accident Attorneys  Those pedestrians most vulnerable to being struck by a motor vehicle are adults aged 60 and older and children under the age of 15. In Connecticut, pedestrians in a cross-walk have the right of way to motor vehicles. Despite this law, pedestrians in Connecticut are struck by motor vehicles every day.
Motorcycle Accident Attorneys  Crashes involving motorcycles represent some of the most complicated accidents to investigate and settle. If you have suffered personal injuries while riding a motorcycle in Connecticut, then contact our personal injury attorneys at Aeton Law Partners.
Hit and Run Attorneys  A driver involved in an accident can suffer injuries and property damage of varying degrees. The issues that arise after an accident are complicated and burdensome for an accident victim who is likely trying to pay medical bills and repair or replace damaged property.
Professional negligence. When professionals cause an injury, the law evaluates the wrongful conduct based on the standard of care for the particular profession. For example, if you are injured by medical negligence, the doctor's negligence will be determined by whether the doctor violated the standard of care in the industry.
Intentional Torts/Assaults. Intentional tort refers to conduct that is more than negligent. This may involve assault and battery or an intentional injury claim.
Slip and falls. In Connecticut, the issue of responsibility for a fall is not necessarily who owns the property. Instead, the law requires the person in control of the property to maintain the premises in a reasonably safe manner. This might be a tenant or store owner and not the owner of the property. For example, the law requires the means of entrance and exits to stores to be reasonably safe.